Panthers Release QB Cam Newton After Nine Seasons
CHARLOTTE, N.C. (AP) — The Cam Newton era is over in Carolina, as the Panthers released the 30-year-old quarterback after nine seasons.
The move became a mere formality after the Panthers made it clear last week they were moving on from Newton by giving him permission to seek a trade and then agreeing to a three-year, $63 million contract with free-agent quarterback Teddy Bridgewater about 90 minutes later.
On Monday night, Newton posted on his Instagram account that he was "hungrier" now because he is "unemployed."
"Cam has meant a lot to this organization and the Carolinas," Panthers general manager Marty Hurney said in a statement Tuesday. "Everyone saw his performances on the field. I had the privilege of seeing how hard he worked off the field, and his commitment to this team when no one was watching. He's the ultimate competitor and it physically hurts him to lose. He willed this team to victory on many occasions and will always be considered one of the greatest players in the history of this franchise."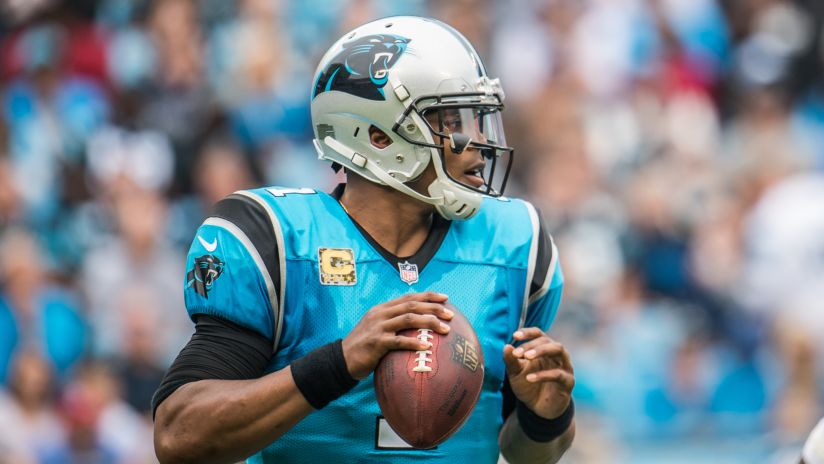 Hurney added: "His contributions to this team, this community and the game of football will leave a lasting impact on our organization."
The breakup did not end well.
After the Panthers announced Newton was free to seek a trade, the QB took to Twitter, posting a message directed at the front office that read, "Stop the wordplay!! I never asked for it!! There is no dodging this one; I love the Panthers to death and will always love you guys!! Please do not try and play me or manipulate the narrative and act like I wanted this: You forced me into this."
Given the inevitable outcome of a Newton-Panthers breakup, it was not surprising that no teams were willing to trade for Newton.
Newton now becomes a free agent and can sign with another NFL team immediately.
The move frees up $19.1 million in salary-cap space for the Panthers. They'll have to absorb $2 million in dead cap money.
Panthers All-Pro running back Christian McCaffrey thanked Newton on Instagram Tuesday, posting, "You changed the way I approach the game and put the fun back in it for me. I'll always owe you for that. I speak for the Carolinas when I say thank you for all the memories and smiles you brought us. Love!"
Please follow and like us: