If you are an African American you could have DNA from MALIA
Mali
By Luther Wilkins MSV
About this Region
Primarily located in: Burkina Faso, Ivory Coast, Liberia, Mali, Sierra Leone
Also found in: Central African Republic, Gambia, Ghana, Guinea, Guinea-Bissau, Mauritania, Niger, Senegal, Sudan, Togo
Mali's modern boundaries were drawn in 1890 when French Sudan was created and united two very different regions: the Sudanian savannas in the south and the Sahara Desert to the north. These man-made borders make our Mali region a mix of diverse peoples, but geography has always played a key role in Mali's history and people. The savannas at the edge of the desert made the area a natural center for trans-Saharan trade, which connected western Africa with Europe and Asia in precolonial times. For centuries, Mali was a fabled land of gold, scholarship, and empires.
A Land of Empires
Historically, parts of Mali fell within three great West African empires: Ghana, Mali, and Songhai.
Ghana Empire
The modern country of Ghana (which actually lies miles to the southeast of modern-day Mali) takes its name from the ancient empire of Ghana. Founded by the Soninke people, the Ghana Empire lay between the Senegal and Niger rivers and dominated trans-Saharan trade from about 700 to 1100 A.D. Ghana was rich in gold, and gold, salt, ivory, and slaves all moved along the trade routes. Ghana also amassed wealth by taxing commodities that passed through its territory. Muslim traders from North Africa introduced Islam to the region, and today more than 90 percent of Malians identify themselves as Muslim.
Mali Empire
After Ghana's decline, the Mali Empire, founded by Sundiata Keita in about 1230 A.D., rose to take its place. Like Ghana, Mali had gold mines, and the empire's wealth also came from trade, which included gold, salt, and agricultural products from the fertile lands around the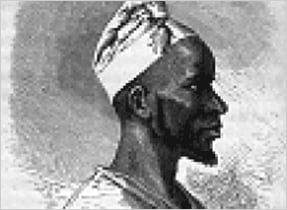 upper Niger River. Islam's influence grew as the empire's royalty adopted the religion, and at its height, the Mali Empire was a center of Muslim scholarship, with a famous university at Timbuktu. Arab writers told of Mali's fabulous wealth, and Mali began to appear on European maps in the 14th century.
Songhai Empire
The Mali Empire was supplanted by the Songhai (or Songhay) Empire in the 15th century after the Songhai people rebelled against Mali. Led by Sonni Ali, who came to power in roughly 1464, the Songhai began expanding their holdings, taking Timbuktu, Gao, and Jenne (or Djenne). By about 1530 the Songhai Empire had become the largest empire in West Africa and ruled an area larger than Europe. Like the empires before them, their strength and wealth lay in gold and trans-Saharan trade.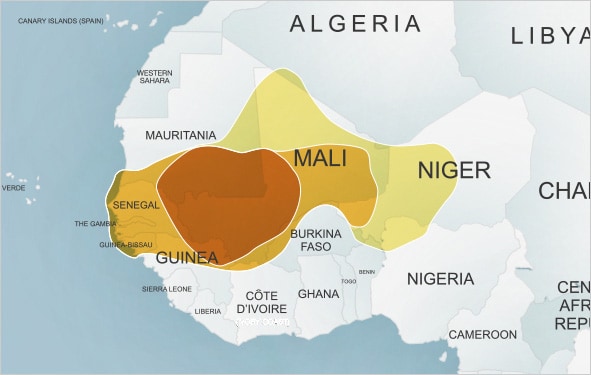 After the Empires
As empires expanded and contracted, conquest and trade resulted in migrations to and from regions throughout western Africa. With the dissolution of the Ghana Empire, Soninke people dispersed through what is now Senegal, Mali, Mauritania, the Gambia, and Guinea-Bissau. Traders from Mali extended their reach south into the areas of modern-day Ghana and Ivory Coast. As the Songhai Empire collapsed, and as trade shifted toward the Atlantic Coast, many migrated in that direction.
The Mali Empire was originally founded and ruled by kings from the Malinké, or Mandinka, people, a branch of the Mandé ethnic group. Later, between 1500 and 1900 during the height of the slave trade, up to one-third of the Mandinka were enslaved and shipped to the New World. As a result, many African Americans in the United States are descended from Mandinka ancestors.
Ethnic Groups of Modern Mali
Half of Mali's population today belongs to the Mandé ethnic group—comprising the Bambara, Malinké, and Soninke. The Fula (Fulani, Fulbe, Peul) account for 17 percent of Mali's modern population. Historically, the Fula were nomads, known for keeping cattle. Some evidence suggests their presence in West Africa goes back centuries and possibly includes North African and Middle Eastern ancestry. They are also strongly linked to Islam, and some Fulani led jihads in West Africa as late as the 19th century.
Voltaic ethnic groups, named for the Volta River Basin, account for another 12% of Mali's population. Another important group is the Tauregs, a Berber people who live primarily in the north and have traditionally been nomadic herders. ("Berber" is the name given to the indigenous people of North Africa.)
While each group has its own language, most Malians can speak a dialect of Bambara.
Population
In 2018, Mali's population was an estimated 19.1 million[1][2], with an annual growth rate of 2.7%.[3] This figure can be compared to 4,638,000 in 1950.[4] The population is predominantly rural (68% in 2002), and 5–10% of Malians are nomadic.[5] More than 90% of the population lives in the southern part of the country, especially in Bamako, which has over 1 million residents.[5]
In 2007, about 48% of Malians were less than 15 years old, 49% were 15–64 years old, and 3% were 65 and older.[3] The median age was 15.9 years.[3] The birth rate in 2007 was 49.6 births per 1,000, and the total fertility rate was 7.4 children per woman.[3]
The death rate in 2007 was 16.5 deaths per 1,000.[3] Life expectancy at birth was 49.5 years total (47.6 for males and 51.5 for females).[3] Mali has one of the world's highest rates of infant mortality,[5] with 106 deaths per 1,000 live births.[3]
The proportion of the population aged below 15 in 2010 was 47.2%.[4] 50.6% of the population were aged between 15 and 65 years of age. 2.2% of the population were aged 65 years or older.[4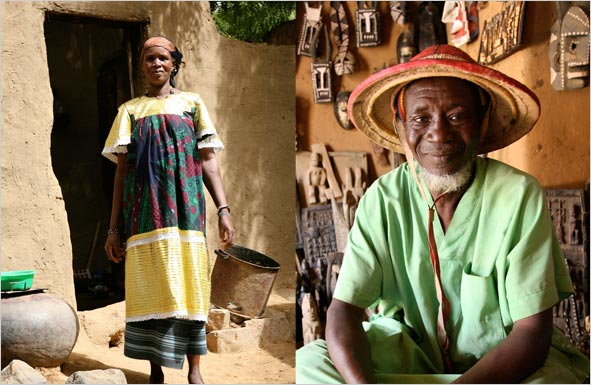 Please note that genetic ethnicity estimates are based on individuals living in this region today. While a prediction of genetic ethnicity from this region suggests a connection to the groups occupying this location, it is not conclusive evidence of membership to any particular tribe or ethnic group.
Did you know?
During his epic hajj (1324–1325), Mali emperor Mansa Kankan Musa I spent so lavishly on his way to Mecca that the worth of gold in Cairo dropped and didn't regain its value for several years.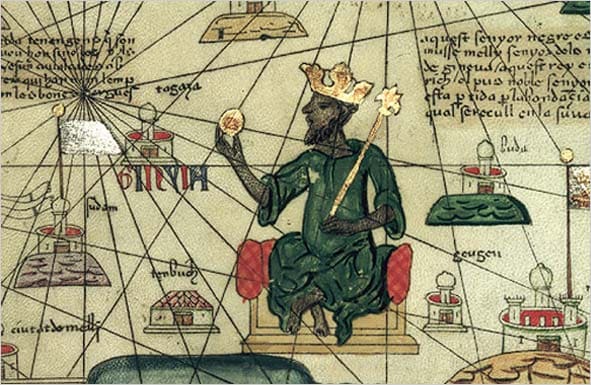 Mali conflict timeline
1891 — French Sudan colony is formed, which includes modern Mali.
1960 — Mali achieves independence from France on September 22.
1962 to 1964 — Seeking autonomy, Tuareg ethnic groups rebel in the north.
1992 — Alpha Konare wins the first multiparty, democratic presidential election.
2002 — Amadou Toumani Toure is elected president; he serves two terms.
2011 — The drought and hunger crises in West Africa come to the world's attention, but continue today.
2012 — In January, Tuareg ethnic rebellion in the north sets off massive displacement as people flee fighting. President Toure is deposed by military officers in March. Then in April, Tuareg rebels seize northern Mali and declare independence, calling the state Azawad. From June to July, other rebel groups seize territory and continue conflict in the north. In November, the African Union deploys troops to quell violence in the north. By now, more than 112,000 Malians have fled the violence as refugees to Burkina Faso, Mauritania, or Niger. At least 250,000 more residents are displaced within Mali.
2013 — In January, French and Malian forces recapture much of the north. On May 15, international donors pledge more than $4 billion to help Mali get back on its feet. Then on June 18, rebels and the Malian government signed a peace agreement that prepares the way for elections. In July, a 12,600-strong U.N. military and police force takes over to help stabilize the country. On Aug. 11, the Malian people peacefully elect Ibrahim Boubacar Keita as their new president in a runoff election. Before the coup, Mali's democracy was considered a success story among West African nations.
2014 — Fighting continues between the Mali government and militias in the north.2015 — The Mali government negotiates peace with militias and allows more regional autonomy for the Tuareg ethnic group in a peace deal aimed at ending years of civil conflict in the northern regions.
2017 — The people of Mali continue to experience the effects of violence and insecurity from multiple attacks by extremist groups and clashes between rebel factions and communal groups. About 142,000 Malians still live as refugees in neighboring countries.
2018 — Ibrahim Boubacar Keïta is a re-elected, president. Insecurity and terrorist attacks continue. An increase of insecurity and ethnic conflicts in Central Mali make some areas inaccessible to nongovernmental aid group
The culture of Mali is vibrant and diverse. With a population of more than 17 million, Mali is a melting pot of languages, ethnic groups, and traditions. Yet Mali is one of the poorest countries in the world, and it faces many challenges.
Mali is a giant, land-locked country in West Africa. The country is known for its strong musical traditions as well as its four UNESCO World Heritage Sites. Mali is also famous as a historical center for learning and debate.
During the colonial period Mali was controlled by France. In 1960, Mali obtained its independence and then struggled until the early 1990s, when democracy stabilized and allowed for some economic and social progress. For decades, Mali was known as a relatively stable and relatively democratic country in an often troubled region. However, in 2012 a coup and an uprising in the north of the country caused widespread problems and fear.
With French support the government has regained control, but real problems remain. The northern part of the country still faces active dissent and terrorist attacks in the capitol and southern regions, while still very rare, have increased in the last year.
While the security situation is important to consider, it also underlines the importance of investing in education as a key strategy for positive development. Today Mali's adult literacy rate is only 33.4 percent. This means Mali faces an enormous challenge when it comes to developing the teachers, farmers, doctors, politicians, and other leaders necessary to build a stable and prosperous future.
Education is the catalyst for every area of development. For Mali, a new generation of empowered, educated youth would lead to greater investments in the local economy, a smarter workforce, better healthcare options for families, and a stronger country as a whole.
Please follow and like us: